A Beautiful Pea-Green Boat
Sunday 24 May, Hutton Lecture Theatre, Otago Museum
Songs for children: with the Children's Choir.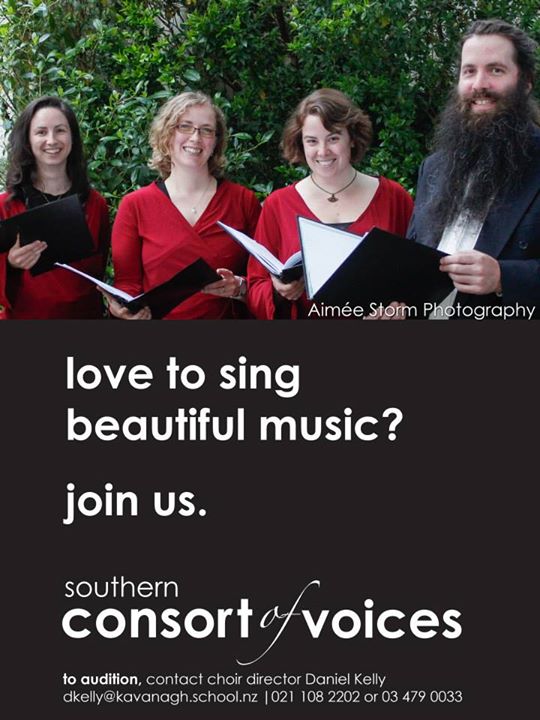 The Southern Consort of Voices is an auditioned chamber choir in Dunedin, New Zealand. Currently directed by Daniel Kelly, we rehearse on Monday evenings and perform 4 concerts a year. Our repertoire is varied, usually dividing in 4 or more parts, and features early music, contemporary music (especially by New Zealand composers) and everything in between!